Different Custom Button Sizes
Here are real photos of buttons in relation to each other shown next to a Toonie.
Any of the charts below have button costs that include tax.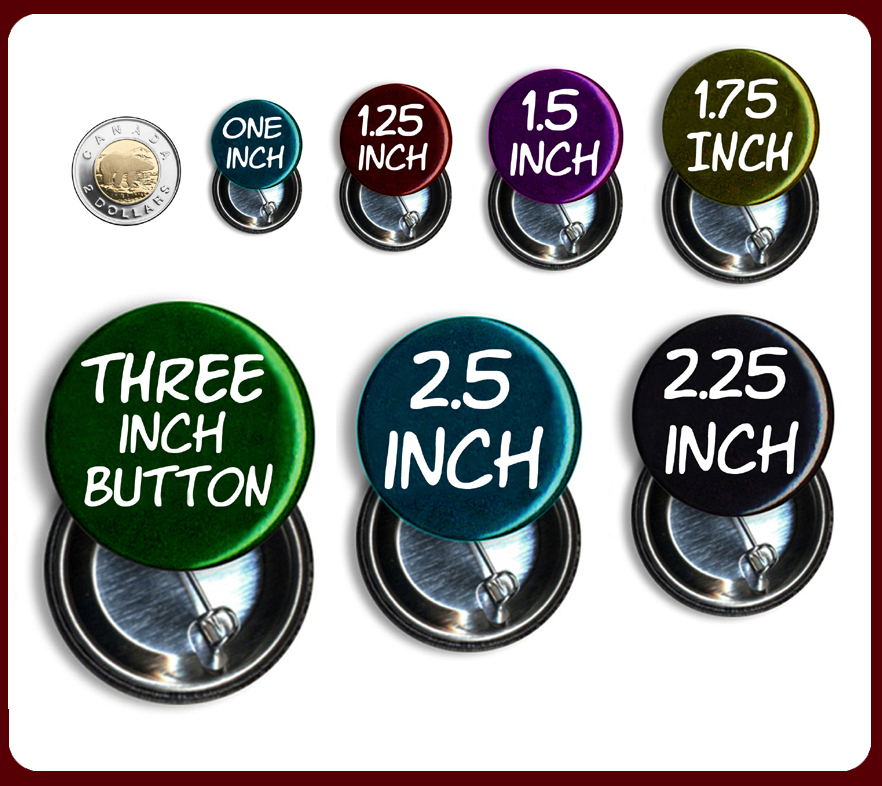 SMALL BUTTONS
The one inch button, 1.25 inch button are considered small and collectible, Usually favored by younger people as they are "in style". These sizes are inexpensive to ship and large amounts are light weight compared to the large buttons. They are less expensive and sometimes people looking to do major campaigns choose these smaller custom buttons for this reason.
ONE INCH BUTTON (below)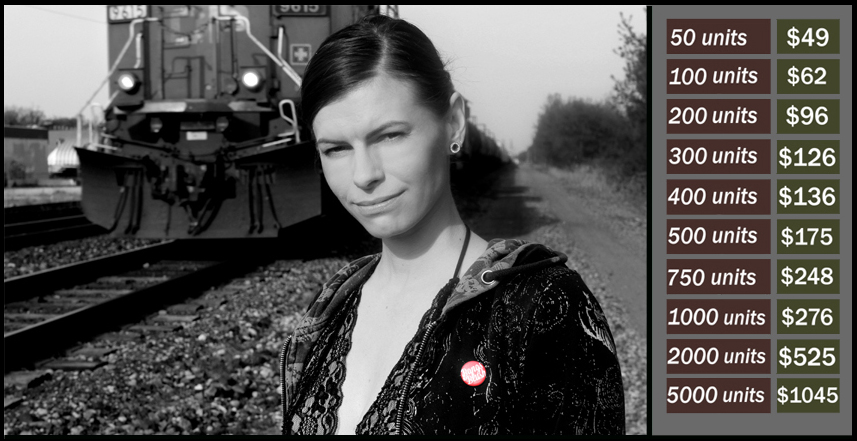 ONE AND A HALF INCH AND ONE AND A QUARTER INCH BUTTONS (below)

Medium Buttons
The 1.5 inch button and 1.75 inch are considered mid sizes. They carry a mix of visibility and cost efficiency making them the most popular two button sizes.
ONE AND THREE QUARTER INCH BUTTON (below)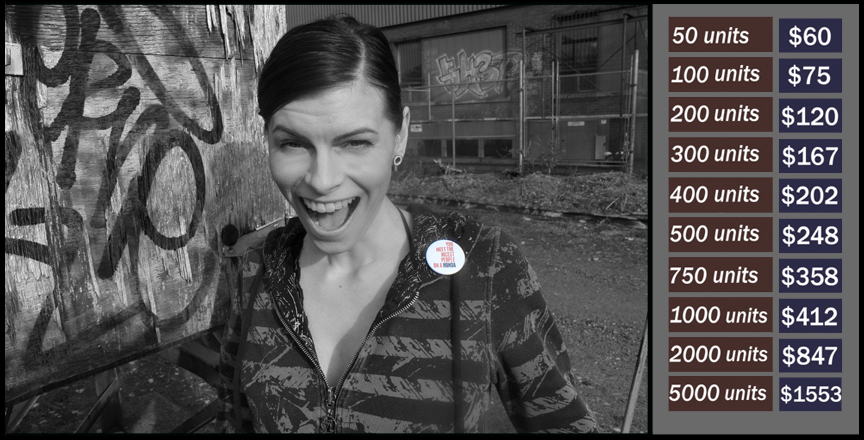 Large Buttons
The 2.25, 2.5 and 3 inch buttons are considered large buttons. They are perfect for visibility in such things as Toronto political campaigns, Charity events, and protests. Another good reason for large custom buttons is sales campaigns and retailers who want to get there message out there, "ask us" about our new special offer for instance.
TWO AND A QUARTER AND TWO AND A HALF INCH BUTTON (below)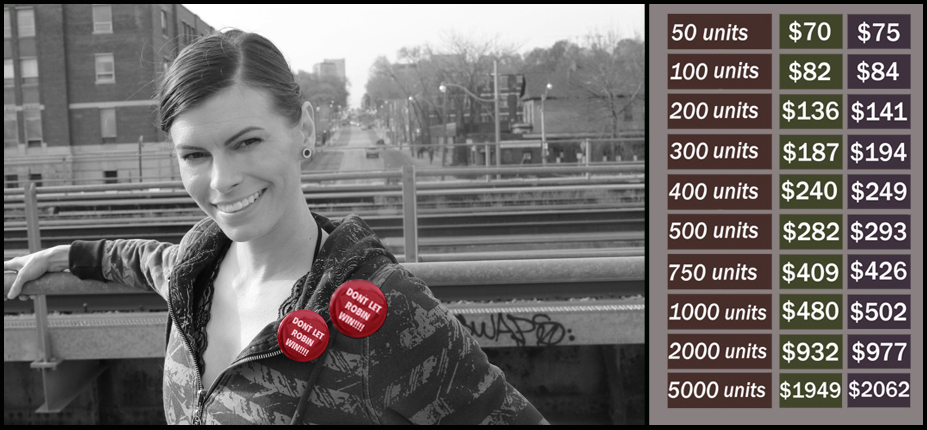 THREE INCH BUTTON (below)